Painting - Cherry Picker Hire
For many standard domestic jobs, like painting and decorating our cherry pickers are an excellent choice for working safely at height on exterior and interior projects. We'd like to think our cherry picker hire is reasonably priced and can be very cost effective when compared to scaffolding options for instance. Whilst a ladder may be seen as sufficient for the job at hand, a cherry picker gives the mobility, security and safety of moving to any part of the building whilst handling equipment safely.
Painting and Working at Height Safely
Where machinery, plant, apparatus, etc., is being placed in position or connected for use, we have an aerial platform to help you with these painting and decorating projects.
We also offer IPAF training for those who are operating powered access machines through our training division UTN Training.
Paint Protection with Cherry Picker Hire
Barrier wax can be applied to safeguard machines against paint damage. The machine can be covered in a barrier wax film to protect against light overspray. Protecting your machine with a protective wax prior to delivery can save you costly overspray charges.
Under normal conditions the coat lasts for up to two weeks.
Experience:
For over 20 years, we've been on the job with companies in the painting and decorating sector. And with all those years of experience comes the knowledge of what it takes to get the job done quickly, efficiently, and safely. So whatever your requirements may be for powered access platforms we can offer fitting solutions.
Our Digital Service Offering Online
You can download our iOS or Android app where you can view your account details in seconds.
Or via our Online Portal to check out other important account information.
Popular machines used by Painters and Decorators:
Safety and Excellent Service
We adhere to the highest safety standards, with well maintained, high quality equipment from the leading brands in the industry, such as Skyjack, JLG and Niftylift. Machines are inspected prior to each delivery and upon collection.
Get in Touch
Please get in contact with us today on 03303 115 105 or contact us form for how we can help you with your painting and decorating project.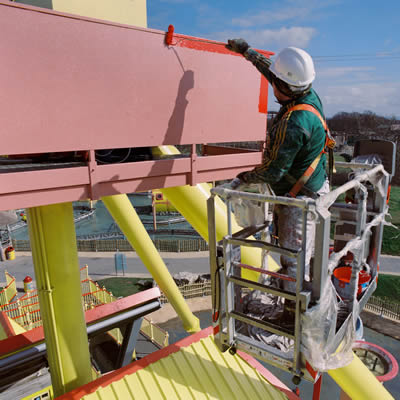 Interested in these services?