Brexit is a hot topic at the moment and construction companies across the UK are feeling the effect of the uncertainty. We are taking a look at the ways in which you can help your company during these times. Read on to find out more.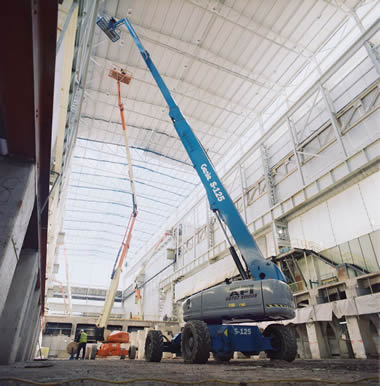 Brexit-Proof: 7 Tips to Help Your Construction Company
The B word: it seems inescapable at the minute, but the Brexit discussion remains a hot topic across the country. And now more than ever, companies must consider how they are going to prepare for life after we leave - particularly those involved in the business of construction. In the event of a no deal departure, we could see labour shortages across the construction industry, as well as major disruption to trade, so it's important to form a plan of action.
With that said, here are our top tips on how best to prepare and protect your business ahead of Brexit.
Focus on your existing workers…
Your workers will be your shining light in the wake of the big event, so you must focus on supporting them, and in particular their rights. It's a moral duty to uphold these post-Brexit so as not to develop bad blood. Consider introducing employment packages to encourage long-term staff retention and stability. This will also help to increase employee motivation, and create workers who will champion your business in trying times.
...and look towards attracting new ones
A skills shortage in the sector means it will be essential to attract a whole new subsection of workers into the industry, ready and willing to learn the ropes and fill the gap. The best way to do this is to look to enticing younger workers into the business. Focus on launching training schemes or apprenticeships within your company - you could even partner with local colleges to help get students qualified and into construction roles.
Prepare for border disruption
Brexit will bring with it considerable disruption to trade at the UK-EU border - that means disruption to all imports and exports, so it's important to prepare for this in advance. Start by getting a UK EORI number; this will allow you to apply for authorisations that will speed up and simplify the customs process. It's also worth contacting the firm who currently moves your goods to find out what they'll need to make declarations.
Bear in mind that in the event of leaving with no deal, there'll be a new process for moving goods between Ireland and Northern Ireland. You can familiarise yourself with these customs procedures on the gov.uk website.
Plan your buying
On a similar note, if your business buys many of its materials from EU countries, you're almost certain to be impacted by increased import tariff. Budgeting for this will be essential, as well as planning to prevent costly over-ordering. You could also consider sourcing UK manufacturers and stockists for after the divorce date - not only will you avoid paying more, but it's a step towards helping local business.
Familiarise yourself with REACH
Going to be importing or using chemicals? Chances are that after Brexit you will need a valid UK REACH registration to cover any substance purchases. REACH stands for the Registration, Evaluation, Authorisation and Restriction of Chemicals Regulation - to register as an importer, you'll need to open an account on REACH IT and provide information within 180 days of the UK leaving the EU. It's worth familiarising yourself with the process and what's required so that you're not caught out.
Keep on top of legislation
Legislation might be changing by the day, but it doesn't mean you can let matters of compliance slip. Falling short of these laws will see companies issued with a financial penalty and possibly even legal action, so it's important to stay up-to-date as things continue to evolve.
Seek out new opportunities
Brexit will bring change, and with it brand new opportunities, so it's the perfect chance to seize them. Be ready to respond to new things that are thrown your way; this could just well help to establish your business as a dominant force in the market, and entice customers in.
It's important to remember that Brexit doesn't necessarily mean things are going downhill. In fact, the construction industry is one that could see a positive impact as a result of the changes. Due to the recent drop in the British Pound, and what with the exchange rate in their favour, more customers overseas could soon be displaying an interest in buying from the UK, which could mean something of a business boom for those in the sector.
The future is still uncertain; whether we ultimately leave with a deal or without one, or the whole thing is overturned and we remain in the EU, there are going to be inevitable changes, some of them potentially disruptive. By taking a proactive stance and preparing your business as best as you can, you can ensure that you'll be able to meet any challenges head-on.
At AFI-Uplift, we rent equipment to businesses across the UK, as well as exporting new and used access platforms of all kinds to many countries overseas, get in touch to find out more.