A Hull man found employment just three weeks after renewing his IPAF Operator PAL Card with UTN Training.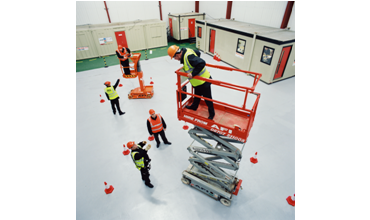 Richard Winship, a pipe fitter/welder, had been unemployed for 10 weeks when his PAL Card came up for renewal.
He said: "I've found that nine out of 10 companies advertising for employees in my line of work state 'IPAF operator licence applicants preferred'. I can't categorically say that renewing my licence with UTN Training was the main reason I found a job, but it certainly would have counted strongly in my favour. The UTN Training instructor did a first class job and the course was held locally and was competitively priced."
Richard undertook UTN Training's 3a and 3b IPAF Operator course, which instructs an operator on how to prepare and safely operate various types of powered access machines, including scissor lifts, boom lifts, trailer mounted or truck mounted platforms.
The PAL Card is valid for five years and is recognised worldwide as proof of platform operator training to the highest standard.