After the success of our first webinar, we will be hosting another titled, 'Do you know the Tiers of Secondary Guarding and how they can save a life?' on Tuesday 29th September at 10.30am.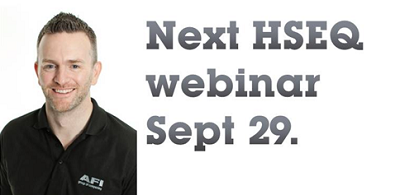 In this webinar Brian Parker will discuss the tiers of secondary guarding for MEWPs and how to carefully select the most appropriate tier for the situation.
There'll be a live Q&A session at the end with Brian, plus a recording of the webinar will then be available via our website.
To register for this webinar please click here.