A new technical specification brochure is now available from Wilson Access Hire.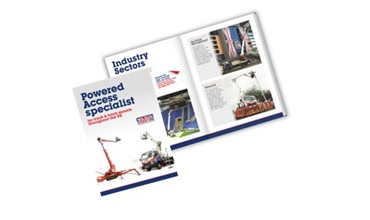 The new brochure features a comprehensive guide to the complete truck and track mount range within the Wilson Access fleet.
The truck and track dedicated brochure gives greater detailed specs than available in the AFI-Uplift brochure including manufacturer specific detailed specification data such as minimum and maximum set up dimensions, floor loadings, outrigger configurations and variable jacking options. Technical diagrams including working envelopes from side and aerial profiles, machine dimensions and variable jacking options aim to enable customers to select the right machine for their job requirements.
The new brochure is now available to view or download online at wilsonaccess.co.uk/brochure