AFI has been shortlisted in three categories of the 2017 Hire Awards of Excellence: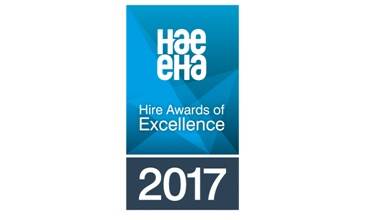 • Rob Ashton (Peterborough depot) is a finalist in the Apprentice of the Year category
• Mike Millar (London East depot) has been shortlisted for Workshop Manager of the Year
• Billy-Jo Davies (Wakefield depot) is in the finals of the Hire Manager of the Year category.
Congratulations to Rob, Mike and Billy-Jo. The winners will be announced on 22 April 2017.
Our success in the Hire Awards of Excellence follows news that we have also reached the finals of three further award schemes – the Construction News Specialists Awards, the IAPA awards and the Institute of Customer Service awards.