Chapter 8 - Van Mounted Cherry Picker Hire
Chapter 8 of the Traffic signs Manual (Traffic Safety Measures & Signs for Road Works & Temporary Situations) was issued by the Department of Transport. It provides guidelines for companies operating on public highways on a range of issues - including High Visibility Markings.
Chapter 8 compliant van mounted cherry picker
All our van mounts available for hire are fitted with Chapter 8 rear chevrons, complying with the Department of Transport (DfT) best practice recommendations.
FAQs about Chapter 8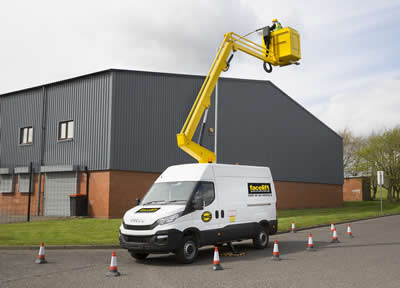 Interested in a Van Mount?